WESTERN CANADIAN AUTOMOTIVE BUSINESS ASSOCIATION
Where Small Business Matters
Subject: Tennessee Tow Show and Museum Weekend Are Canceled
(Posted on Jul 14, 2020 at 01:18PM by Dale Finch)
Tags:
FOR IMMEDIATE RELEASE
Tennessee Tow Show and Museum Weekend Are Canceled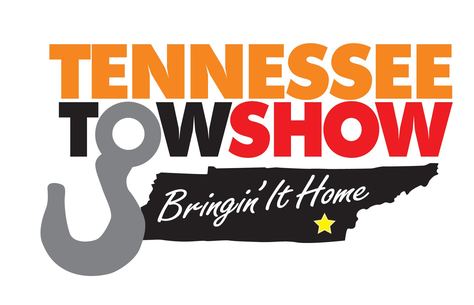 ​WINTER SPRINGS, FL – The 2020 Tennessee Tow Show and the International Towing Museum Weekend, originally scheduled for October in Chattanooga, Tenn., have been canceled due to uncertainties related to the coronavirus.
"Just as company owners are vigilant about the safety of their towing operators and customers, the Tennessee Tow Show and the International Towing Museum are vigilant about our participants' safety," said Clarissa Powell, publisher of Tow Times magazine, which is a co-sponsor of the Tennessee show along with the Tennessee Tow Truck Association.
The Tennessee Tow Show and the International Towing and Recovery Hall of Fame and Museum, which each year put on the towing and recovery industry's premier celebration, are grateful for the support of sponsors and exhibitors during this time, as well as the many acknowledgments of the  camaraderie that will be missed this year.
That's why plans are in the works for the 2021 event, scheduled for October 7 - 10, 2021, to make it bigger and better than ever – a time filled with friendship, laughter, hugs and handshakes. Please mark the date and join us!
Congratulations again to the inductees of the Towing and Recovery Hall of Fame Class of 2020 – Troy Barnett of Arizona, Ron Bressler of Pennsylvania, Stacey Tucker Canterbury of Washington, Tom Griffin of Tennessee, Norman Horton of Alabama, Phil Howard of Georgia, Luc Le Baron of France, Rodney Pellow of Minnesota, Antonio Re of Australia and Sherry White of California. The industry looks forward to seeing you accept its highest honor in 2021.
To the towing community everywhere, stay healthy and safe. See you in 2021.
For official press release, please click here.
Clarissa Powell
Publisher of Tow Times Magazine and Press Contact
Tow Times magazine
Phone: 407-936-2491
Website: http://towtimes.com/
Email: cpowell@towtimesmag.com
TT Publications Inc. is a multimedia company for the towing and recovery industry. Media include print magazine, online, social media, trade shows and management summit.
Dear Automotive Industry,
I am pleased to announce Brenda Shepherd as our Group Benefits consultant and representative for the Western Canada Automotive Business Association. We are proud of our Group Plan offerings and flexible plans. Small business today, must count its pennies.   
Whether your company is new to group plans or a long time enrolee, we provide good sound plans that provide the value to retain and attract quality employees. All at very competitive rates. We all realize the benefit of a second opinion. If you have a current plan, why not make sure you know where your plan is at in the marketplace. With just a small amount of basic information on an employee data sheet and a 10 minute call to Brenda, she can customize the request to suit your needs and we can quickly provide you a quote.  
Brenda has many years of experience and is licensed both in BC and Alberta. She can also help you with your financial planning and business insurance needs.  
For more information, please contact her via email at 
brendashepherd@wcaba.ca
 or on her cell (604) 767-6520.  
Thank you
Dale Finch
Western Canada Automotive Business Association
Wcaba.ca
President & CEO
C: 604.341.4933
F: 604.424.4119
Have you or your employees been in this situsation? Do you have Group Benefits in place that would provide counselling to help with emotional trauma? This is not only traumatic for family and friends but the towing family too.



BODY FOUND: Homicide squad has been called in after the body of a missing young man, Vimal Chand, was found in a car near the intersection of 66th Avenue and 140th Street in Surrey.
http://theprov.in/XOLSFi